Yesterday RIDE (LOL) finally entered the war. This means that right now it's AFK vs SPUD/SPLIF/Ronin(RIP)/?????/INJECT/INJEC2/Purge aka the coalition of n00bs. Yesterday RIDE (LOL) landed a tribewide op on AFK, the result? The declaration? Both extremely pathetic.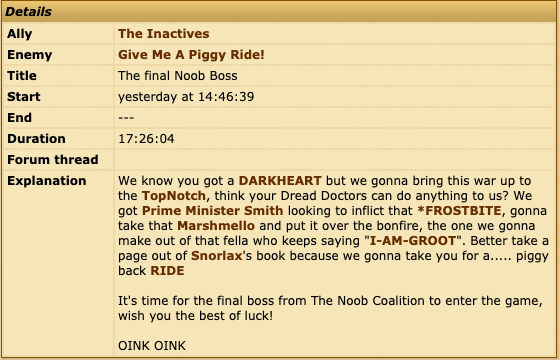 Meanwhile AFK out here chilling, killing, you know.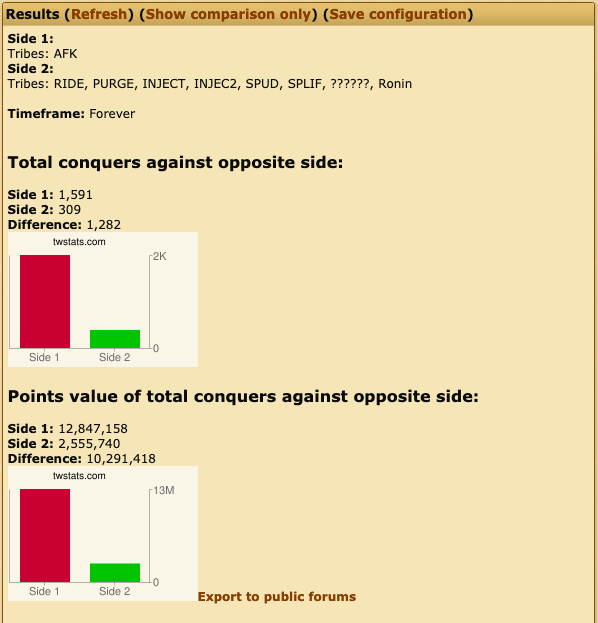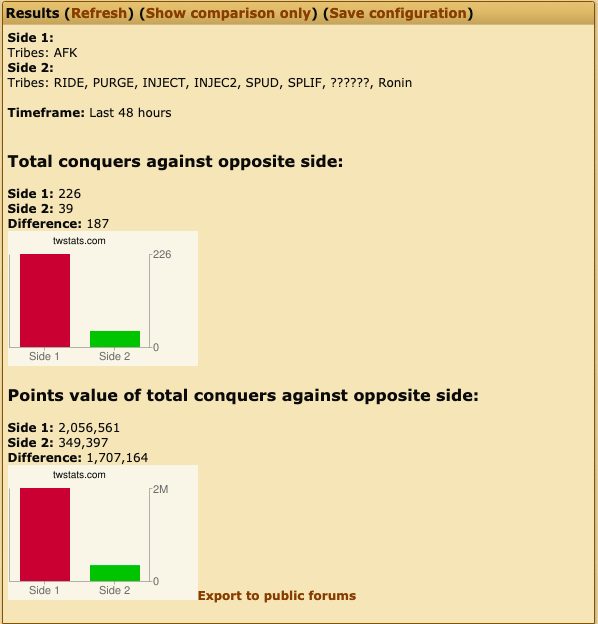 Stats are obviously tampered with as the n00bs seems to kick the players we kill, but yeah, whatever.
Last edited: