Administrator
Tribal Wars Team
Community Management



We are happy to announce the winners of the Tribal Wars NET 2020 Annual Awards!
But first, a big Thank You! to everyone who took their time to submit their nominations!
Before we present the winners, let me remind everyone: quality is much more important than quantity in this contest!

Additionally, we also recognize that the Forum Personality Award is at this point quite outdated, though we got too short on time to change that up this year. From next year and forward, it will be rebranded into the Community Personality Award to get in sync with the changing times.


The categories and winners are as follows:


"Tribe Mate of the Year"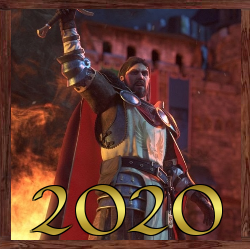 The Tribe Mate category was the toughest one to judge, with multiple quality nominations, but in the end we had to make a choice.
The winner is:
@Tide
Kingjay123, Don't Mind Me and Eakshow McGee all were in the running up until the finish line!
"Skilled Soldier"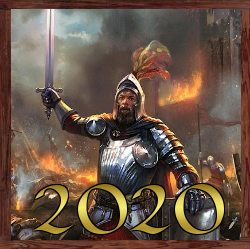 We also received a lot of great nominations for Skilled Soldier, but in the end, the amount of quality nominations made it an easy choice.
The winner is:
@Zero-Two
Monkey on Camel provided the fiercest challenge, but going2killu and BobOnFire deserves a mention as they were also in the running.
"Master Commander"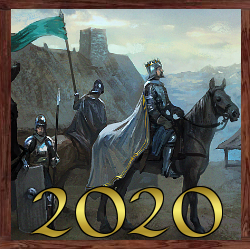 The nominations for Master Commander and Skilled Soldier did in part overlap, so it was not a huge surprise that the same people challenged for both. But here the roles were reversed.
The winner is:
@Monkey on Camel
Zero-Two provided the same fierce challenge here as Monkey on Camel did for Skilled Soldier, but in the end Monkey on Camel edged it. Superdog and Byggare Jonas were outside bets that deserves a mention!
"Forum Personality of the Year"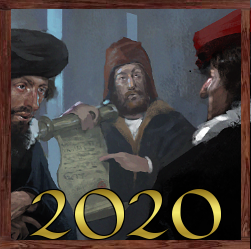 As I've already mentioned above, we realize the Award might not be the best fit anymore, but nonetheless we've got a deserving winner!
The winner is:
@One Last Shot...
The challenge came from dreaaamyr, but in the end the quality of the nominations left little choice.
All winners receive
1000 premium points
each and a
Forum Title
where applicable
(please pm @Jirki88 with the required accounts)
Nominations can be read
here.
Thank you all for your participation!
Your Tribal Wars Team.
​