:swordsman: Clan MacLean Recruiting New Members :swordsman: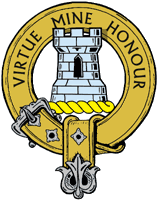 Motto: "Is í an tsuáilce mo ghradam."
Translation: "Virtue is the mark of my honour."

Battle Cry: "Bàs no Beatha!"
Translation:"Death or Life!"
We are a new clan curretly looking for new members to come and join us in our epic battle for domination in World 33. There are no requirements. If you wish to join us just contact the Clan Chief,
Scotty16
, and we'll get back to you as soon as possible. All we ask is that you stay an active member of the clan, and support us and our allies in time of need.
The Clan Chief,
Scotty16
​