Administrator
Tribal Wars Team
Community Management
Hello, everybody!
As many of you may have been hoping, a new Classic is going to start soon.
For this, we've got a few options when it comes to settings, and we would like to know what you, the community, thinks.
We have three options here, for you to vote on which you would prefer.
Suggestions updated with changes in red: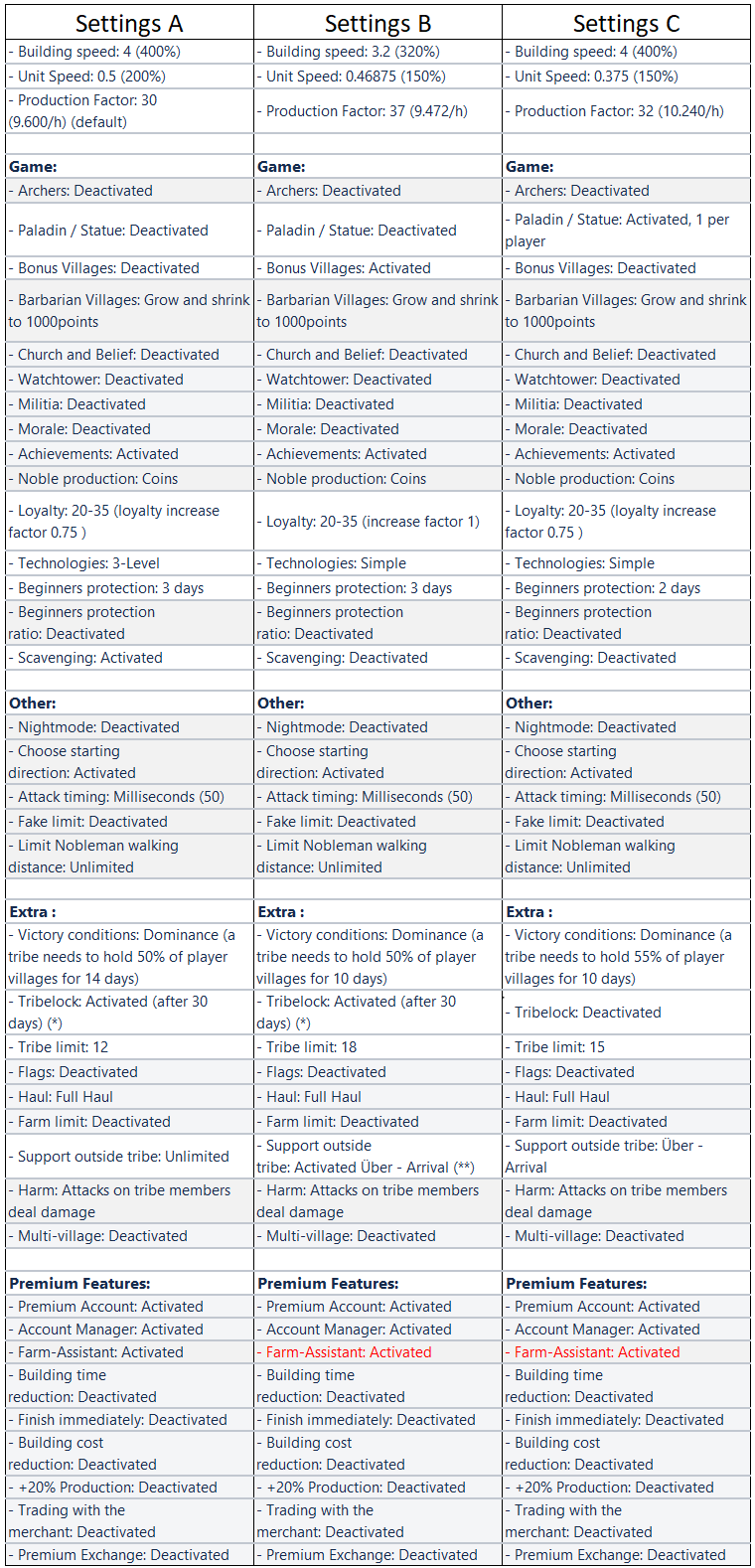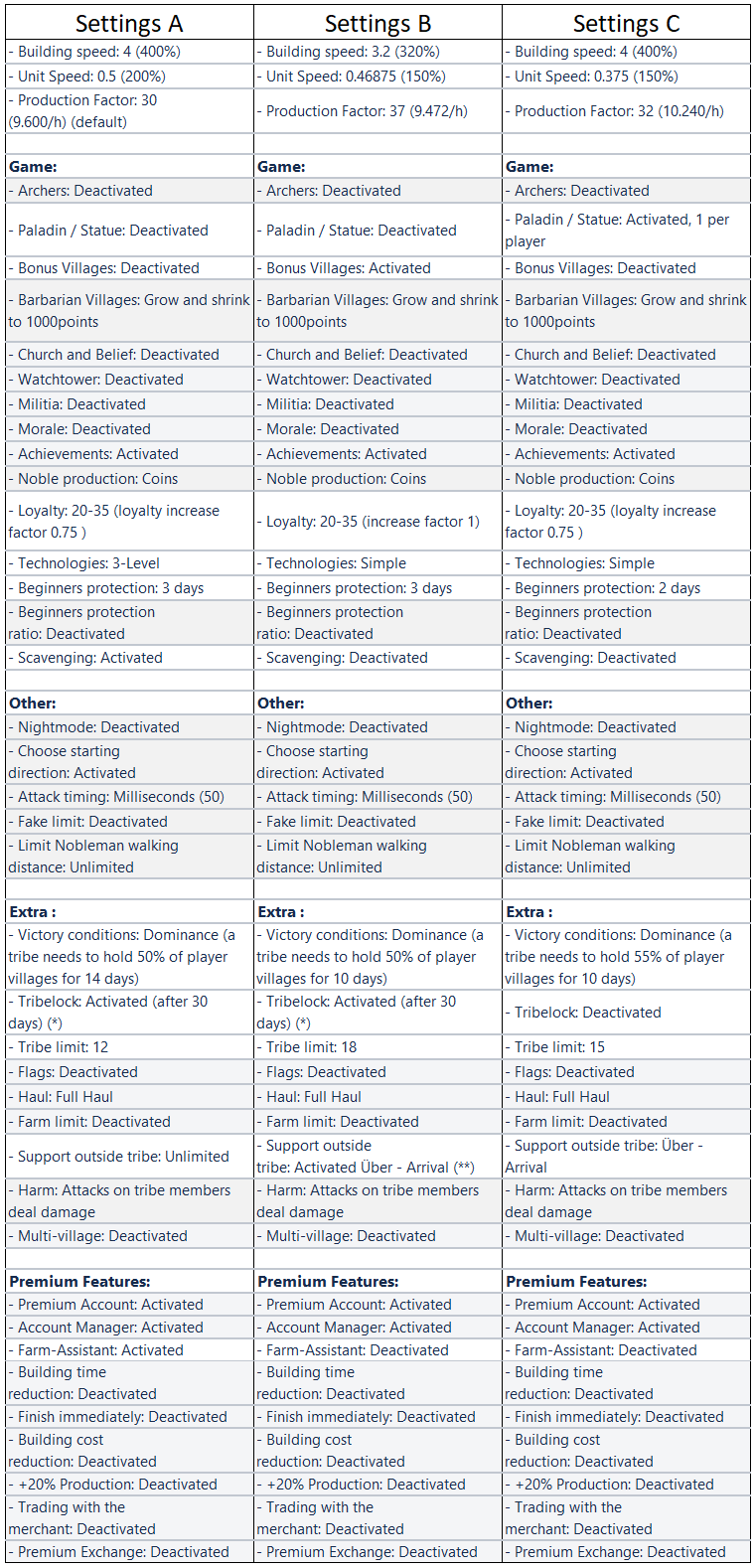 Please do however note that we reserve the right to make changes to these setting later if the need arises for any reason.
Regards,
Your Tribal Wars Team
Last edited by a moderator: