Cokie the Clown presents a Xillah production:
A World Without War
Gather round kiddos please sit right down,
it's time for a tale from cokie the clown.
There once was a world with many big names,
but it's now two months in and it feels pretty lame.
Hugs to the left and hugs to the right,
it seemed like no tribes are willing to fight.
The north is where our heroes reside,
Humble but awesome and full of gay pride.
Our heroes are smart and there's something they knew,
the biggest tribe killer is nothing to do.
Members have come and members have gone
this boredom is killing us off one by one.
What could we do to get rid of this bore?
We'll try a new game, and it's name is war.
So tryer of things along with Nick.Fury
Pulled together a crew to form their jury
Myself and Rock Bottom were up for some warring,
Even Xmrme said he'd stop the point whoring
So we hatched a quick plan,
We hoped it was hardy.
I think here I'll add,
that Xillah loves Barbie
"Some new faces and a war should be great"
"Then we look at the map and choose someone's fate"
So search we did and new players we're found
"That's number one done, let's get number two down"
I look at the map, an open mouth
Which way to go? North, East, West or South?
Among our heroes there's a devil that's cute,
who nobled *SP*, they stayed oddly mute.
It was all quiet, for almost a week,
Then Tara the terrible decided to speak
"Stay out of our K if you hope to survive,
but if you play nice we'll ally and thrive"
Then came thinly veiled threats and next bigger talk
"A perfect opportunity" our heroes thought.
So that is my tale, who knows what's ahead
aTo declare on the Pimpernickle of Red.
Thank you for staying, and reading our story
One tribe will fall, the other gets glory.
I have one request to world 76,
Before we run off and get up to our tricks.
Although we've declared, and do want to hurt you,
it should not be said we are without virtue.
A message to Ya Bro!, just to the west:
Keep out of this fight, we think that is best!
A threesome is fun when theres consent,
satisfied partners are always content.
Rarely enjoyed is a surprise wang,
nobody likes an unwanted Gang bang
TLDR:
For those of you too lazy to read:
aTo declare on the mighty *SP*.
We hope with this thread this board will soon see,
An end to the rot and get good PnP
Side 1:
Tribes: aTo
Side 2:
Tribes: *SP*
Timeframe:
Forever
Total conquers against opposite side:
Side 1:
4
Side 2:
0
Difference:
4
Points value of total conquers against opposite side:
Side 1:
19,269
Side 2:
0
Difference:
19,269
Against the Odds declare on The Scarlet Pimpernel.


War stats will be updated accordingly.





also credit to
destruction follows for making the map
week 1

[spoil]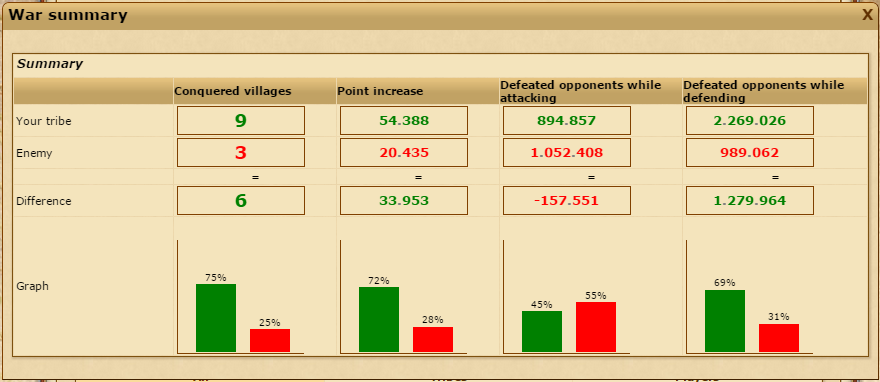 [/spoil]​
Last edited by a moderator: