Once, in the west, not long time ago. Some great worriors where getting bored.
So one of the mighties, though bald, named Metholigy said: "let´s have some fun"
Vomitting Herrold Said:
"in what way do you propose this this?"
Let´s stir things up a bit...
The "Chaos Theory" contradicts reason, in fact it is somewhat of an oxymoron!
THAT WOULD BE US
long live fun,, loong live GOATS.
But the fun did not last long, due to the EVIL, but not scarring Fun polizia "Sir Frustraiting"
So once again, everything was back to it´s normal
If you have any doubts as to what this is all about, then it´s simple, FOE And CHAOS never broke alliance, and will together be fighting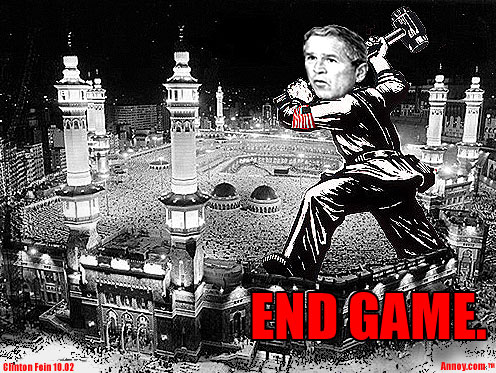 Have fun
KILL´EM ALL