It came to me all of a sudden, one day. I was sitting here, in front of my computer...just as any other day. I thought to myself, "Self...this isn't much fun anymore." I sat back to take a good hard look at what I was doing and if I wanted to continue doing it. Then I had an epiphony! Since the fun had been draining away for some time, why not go to the root of the problem. I needed to get the fun back, simple as that.
So, with that said, I hereby wish to tell a story. A story about how I attempt to bring the fun back for me in this game:
It started with a man.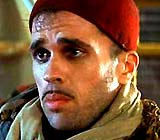 A coward of a man. A man not worthy of being on the same playing field as many others. This man has many faces. The above is the cowardly face. The face that says anything at any moment that will get him out of trouble. The face that takes himself out of harms way, despite the consequences of others.
Then, there is that same man, who is not only a coward, but is a spiteful snitch.
That man, full of spite, cares nothing of the becomings of his allies and tribemates.
This is all that has become of this man.
But alas, I digress. Our story must go on.
From this man and his actions, I can conceive no other means to an end but to fight this man. I do not use the term war, not only because the nature of this assault will be casual, but all of us here at B~N~H find the term a bit overused. :lol:
This man claims he is a warrior.
He claims he can hold his own.
...with his massive
nephilim
to back him up...
However, he has already stirred my pot a bit too much for my liking. That, as they say,
was not
the final straw.
I do not need my pot stirred to do what I am going to do. However, I disprove of your lack of action and comments and such will demonstrate below of what will come of this.
You taunt and tease and sit back behind your invisible wall of security.
and I implore you to fight back.
So with the knowledge of the above,
ENDEMONADIA
, you have until July 21st to surrender your account and its villages by deleting.
or if you refuse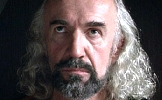 on the 'morrow of July 21st, you shall receive your purification.
Last edited by a moderator: