Good afternoon,
Returning dutch player (please have mercy) and looking for some fun (basically developing an unavoidable addiction to the game again) on the .net-servers.
I've chosen to put my ratclaws on this forum as a sign of positive enthusiasm towards w90 community.
Yes, world has advanced quite a bit, yet, it is only a beginning. I basically see this world as a buffer, where I can get back onto the scene.
If people still play this game ofcourse, after a while, I'll be around to get my rat pack rising. One does not simply quit this game forever, aye?
Feel free to spam/entertain/question/etc me ingame, as I'd love to see what we have in store here.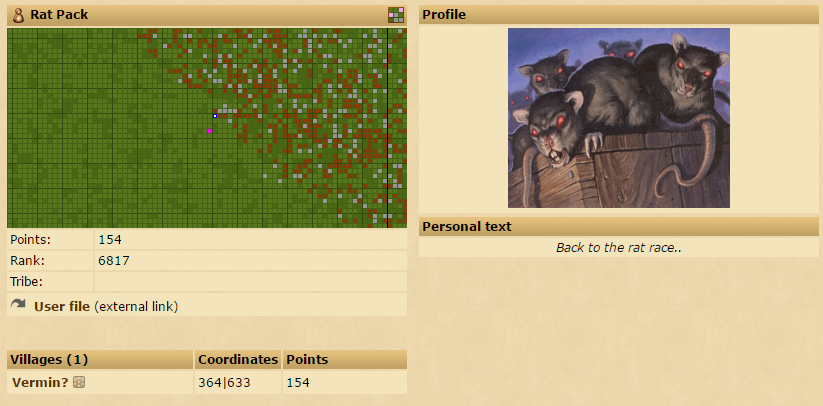 Cheers;
RP