Rock Star Incorporated
Guest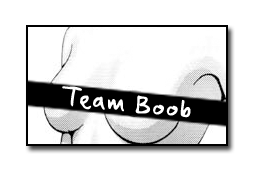 "Because everyone likes boobies"
​
With the team battle concept slowly fading away, I thought I would make a new team before its completely forgotten about. Team Noob will now have have someone to battle against (Providing I can lure people into this team).​
Requirements to join team Boob:​
~ Skype ~
~ Be able to tag at least once per week ~
~ Be willing to collab ~
~ Adoration of boobs ~​
People in the team will share resources, tag together, make smexy tag walls and hopefully win battles! :icon_twisted:​
There will be a max of 5 members!​
JOIN NAOW!​
Member List:​
~ Rock Star Incorporated ~
~ Genetic Engineer ~
~ armstrongrv ~
~ h@rdcore ~
~ Benvolio ~​
Last edited by a moderator: