It is with regret that we must inform World 30 of the demise of CBTF and its academy CBTF-D. CBTF was a semi-successful tribe primarily located on K22 and at is zenith was in the top 20 tribes in World 30 (from TWStats). CBTF-D, while loved by CBTF was never able to muster a passing grade and always seemed to get a -D in all that it did, hence the nick name CBTF-D. CBTF and CBTF-D's demise was ushered in by an attacked from the legendary Kraken monster. Kraken – who had not been fed for days broke free of its masters on Wednesday and wreaked havoc among the many unsuspecting CBTF and CBTF-D villages – this even after they sent a short warning 48 hours earlier that the monster may break free.
Witnesses on the shore saw what happened to the ship CBTF - CBTF-D... it is doubtful that there were any survivors. Our thoughts are with the villagers of CBTF and CBTF-D as they journey to the rim.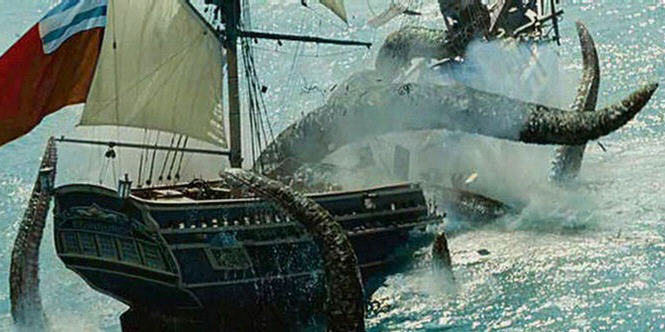 In addition an amateur videographer caught the action and up loaded it.
Kraken destroying the ship CBTF and CBTF-D
(BTW – in case you didn't get it guys – it is war!!!!!)
Last edited by a moderator: