This isn't a declaration. Both tribes have been at war for a few days now, so I'm surprised there hasn't been any talk or even a declaration by WAKA when they began their first op.
Basically, WAKA went in on Magic with a quick first strike and had some success, due to some areas being unprepared and an account being relatively inactive. But hats off to them for taking the initiative with dealing the first blow as they definitely could not afford being hit first.
Despite this, they did not gain much as they should have. Now, with Magic sorting out their fronts and have begun offensives of their own, the war is turning into Magic's favour and it will be interesting to see how WAKA deal with the constant pressure now.
Here are the stats as of right now with Ally being "Magic" and Enemy being "WAKA":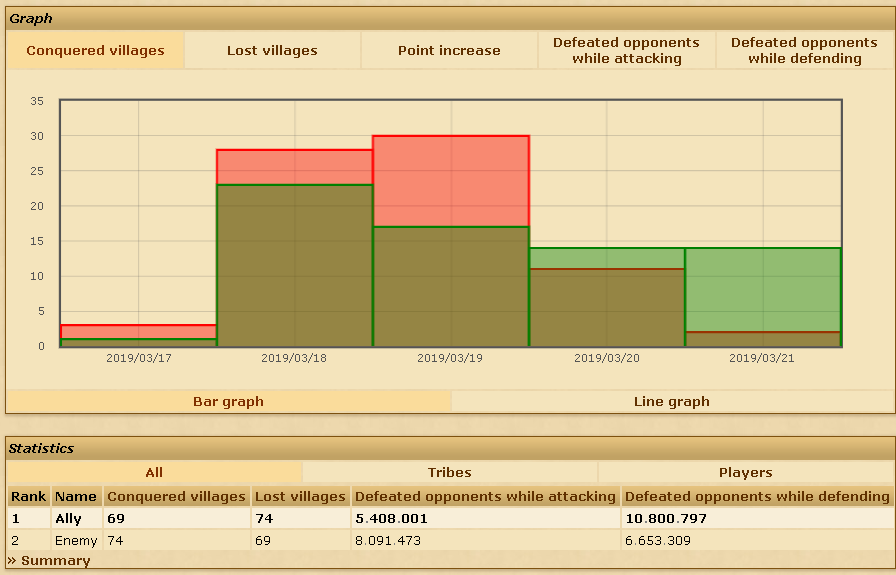 Let's have a nice and fun war. Goodluck to WAKA