Currently it looks like this if you click a village.If you hover over the village, it will look something like this.

Whats wrong you may ask? Well, for one thing - You only see 6 commands. I thought, could it be improved? Ignore green commands? As you can with incoming ones? Well, it's not a bad idea. However. I think i figured out a better way.
What if you are just randomly nuking for your friends, your friends has no clue if there are nukes inbound or not right? Well, they Could check all of these commands, which means they have to click the village and leave the map. Which you will need to do either way, but what if you are sending out nukes? Which ones got nukes inbound already?
I thought of the idea to remove one of the functions on the first picture and replace it by something else, maybe a fire flame such as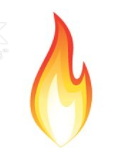 In smaller scale obviously.
This would be used like the claim function, OR even better, just be automated when a red attack is sent to the village. This would indicate ; This village is under siege and needs possibly no further nukes inbound to it.
So you ask, you can already check this yourself, why would this benefit us? Well, it's true, you could. But if each village has 6+ attacks and the nukes are in the latter parts, you would have to manually check...Every...Single...Village.
Either automated or as the claim function works would be fine tbh. Would save us players Alot of time and would be a way better tool for the map when looking at what area is under siege and which lacks inbound nukes.
Just an idea.
Seven