The East has been a relatively quiet place. A good neighboorhood, good schools to train the kids to follow in their parents foot steps, and plentiful bounties could be found as far as the eye could see. It was a simple time.
As our plunders grew, so did out ambitions and desire for expansion. We began to add nearby villages into our dominion. Rarely did it include large amounts of bloodshed.
Another local alliance decided they wanted to issue the ultimate form of protest against our ways. Vikings are a warrior race and when they feel threatened, the first thing that comes to mind is to fight.
Author said:

Olaf Skull Crusher
Sorry for the delay, that said it is time. I really did not get all of the info I wanted so I have to go with what I have.

As of Server Time: 12:00:00 2/09/2016 we will start. Everybody is to send out fakes at all 21 members of old.

Fakes work best when you send 1 cat or ram and at least 5 to 10 scouts. Remember it does not matter how long the fakes take.

The real attacks will be mailed to those attacking.
The brutes themselves are hot headed and a few of them attacked before the time had reached the 12th hour.
Some concerned citizens of ours voiced their concerns:
Local Boyfriends CTF and SAFA has this to say.
Author said:

SAFA: At first I thought we were gonna have to be active all the time and get a good fight out of this but I was wrong.

Quinn: Don't feel to bad honey, we all expected more.

SAFA: Atleast I was wonderfully pleased to see my expectations of you were on point, big boy.
Hope rose again when this news came out a day later:
Author said:

Olaf Skull Crusher
fakes go out at server time 04:00:00 at all 21 Old players
This was even worse than the 1st one. We're kinda offended we arn't worth the effort.
Their coordination is rather pitiful. It''s not just fakes either. We've taken a few villages the last few days and their support arrives so late and they don't even bother to recall it! In fact they throw nukes at their own support.
All of the defense troops were provided by the kind members of V1kings after it's recent capture over a day before.
A few attacks were sent back as a reply but we wanted to wait on the major noblements until it was official.At 22+ hours away a lone attack hit a member of V1king.
Some of the other hits report similar quantities of loss on V1kings side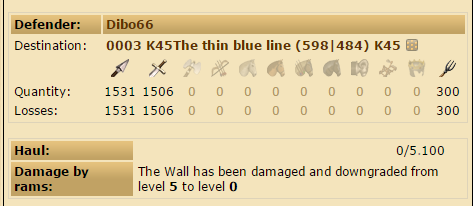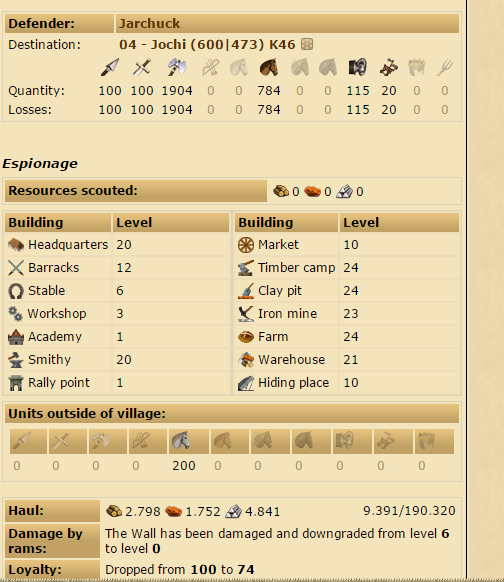 We believe it's time to show the ancient people a real fighting force and get them up to speed on how it's really done.
No longer will we be a backwater in the east Vikings hour of reckoning is upon them and they shall be judged by their gods in the after life. They will become corpses and we will be conquers.
Pre-War Declaration conquers:
Side 1:
Tribes: Old
Side 2:
Tribes: V1KING
Timeframe:
Last week
Total conquers against opposite side:
Side 1:
5
Side 2:
0
Difference:
5
Points value of total conquers against opposite side:
Side 1:
12,339
Side 2:
0
Difference:
12,339