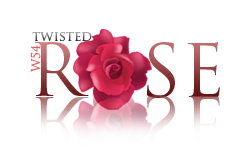 TWISTED

ROSE:

W54 Rim Tribe
​
Just to break up the monotonous calls for co-players in this section of the forum, I'm here to recruit for my new tribe here on this world. I'm well aware that this isn't the beginning of a world, and recruitment has been found difficult. I'm not planning on mass recruiting, I would rather stay as a small tribe than get a bunch of random people in my tribe that I've never really talked to. That's not how I work as a leader.
The current tribe is only made up of 8 members, all of whom I know from real life; some of my college friends, but I'm looking to expand from that. If anyone here is from the rim - north/northwest to be precise. So anyone on the rim just post here or give me a mail ingame(my name is zenron the great ingame as well). I'm not really bothered about experience, I don't mind teaching anyone. The only requirement I have is the ability to speak proper english. If we can't understand you, then I can't teach you and we can't communicate as a tribe.
As for experience on our end, I've been playing for over 3 years now and I've played a helluva lot during that time. I've been in a leading position in many top 10 tribes and have played and been taught by some of the best. The rest of the tribe aren't exactly well qualified, but they're getting better, and we trust each other far more than any other tribe simply because we know each other in real life.
Skype Name: zenron_the_great
Good luck and happy huntings everyone.