Hi Inno,
Could I get a bit of a back story on Sir William O'shea (pictured below), as there's a few things that don't really add up.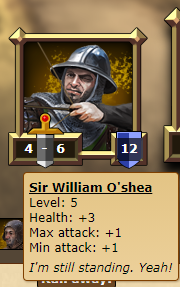 Firstly, what was he knighted for?
It's definitely not archery for sure. He's not even aiming with the correct eye.
Secondly, why is he fighting for Mr Midas?
Sir Will should be a few social levels above his comrades, many above poor old Owen. What happened to him? Was there a fall from grace? Does he owe Mr Midas a favour?
Thirdly, why does he only care about himself?
He comes across as a bit self involved and not really looking out for his comrades nor trying to protect the merchant. Who hurt him? Does he even want to be there?
Fourthly, what is his relationship with Ironside? (pictured below)
Why is Ironside even there? What does he love? Does he love William? It actually looks like Sir Will is winking at Ironside (explaining the non-aiming above), but I just don't know how Ironside is taking that. Is their secret love anything to do with Sir Will's fall from grace? Do Midas know? Is it a love triangle?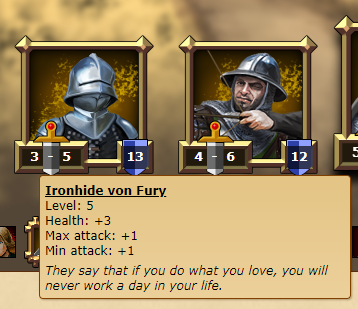 As far as I can tell, there is a
LOT
more going on here than meets the eye and personally I think Inno owe us an explanation.