There's not really much to say about this, all expected it, and most all wanted it.
Summer is Over
Gather around World One-Hundred and Three,
This is the the story of TFBS Vs. DT.
A proper war, planned and expected,
With a cool-down that has been disrespected*
-----------------------------
Get tucked in, bundle yourselves up tight,
Because the DreamTeam marches Tonight.
It will be dark, and definitely full of terrors,
We will learn your faults, and find your errors.
We will endure when you start to waver,
When you start breaking, we'll be even braver,
So ring your bells, and beat your drums,
But clean yourself up after goloie comes.
You've got the numbers, you've got the size,
You've probably even got a Nobel Peace Prize.
But your peace has ended, you sweet Summer Child,
Winter is here, and I hear a BigT is running Wild.
Everyone knows flying squirrels only glide,
Just know that you're
falling
and enjoy the ride.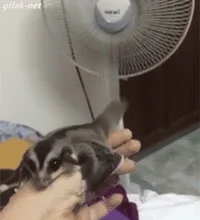 Best of luck to both sides, let's give everyone what they've been waiting for.
*Your tribe has launched attacks, Ram speed to be specific, a minimum of 3 hours before the cool-down was up.
You were so close to actually following through.
Topher The Legend Feb 27, 17:03

Hereby DT, TFBS and TFBS A alliance has ended.

I think there is no reasons needed cause we both know the situation.

Collaboration: We believe in the potential of this partnership. Due to the distance the formulation is that when able to, we coordinate offence and defense.

Restrictions: Both tribes will not recruit in the others continent out of consideration. When nobling in the others continent we communicate to avoid clashes. At the point when we will attack the same target a noble planer will get established.

Cool down:

168 hours

It was fun working with you guys,Im hoping the fun only started

/Rezzo7

goloie Feb 27, 17:06

Good looking on 06.03.2019 - 17:00 the war will start .

goloie Feb 27, 17:06

Good luck.

Topher The Legend Feb 27, 17:07

Same to you guys.
Not a big deal, as I said this has been expected, but when there's nothing left to prove, isn't there everything to prove?
DreamTeam F. declares war on TFBS F.
06/03/2019 at 17:00
Much <3
(Re-watching GoT, so its on my mind lol - and the weather has been making winter rather apparent
)