I'm not one for personal pnp... but today, I am curious.
Everyone that reads the World 46 threads know that firey and I do not get along publicly... we seem to butt heads more often than CIMM brushes his hair out. But anyways. I have come to the conclusion about the state of reality firey truly is in. We all know it is his own, and well, who knows if anyone else could survive there... For firey, has all this world come to is just attempting to pit me against the world?
I understand that these forums are meant for propaganda, but to attempt to point at me SO many times... I almost feel like I have a peeping tom (yer not the only one martin)
chachi - i wasnt talking about any particular strategies i was referring to your 'level' of strategic thinking and its just not up to it. I can see how you think and i know i am way ahead of you.
but chachi you are a noob as well
chachi - your guys are way ahead of that crud - i cant believe you dont start taking TSL villages for yourself - it wont be hard.
david and chachi - you broke your NAP terms with TSB with an attempted merge of SnM a few days ago. This underhanded move was a clear fail.
but yes chachi you deliberately have broken your promise - and not for the first time i might add
and actually i think chachi's very large lies are well proven already,
@ chachi - lie about qtip and lie about SnM approaching Skill? for a merger - doublie lie - then lying about not lying - triple lie - do i need to outline it again?
sorry, i have no idea what you are saying there chachi - are you drunk?
chachi - no you havent answered it chachi and just saying you did is yet another lie
I don't know if I should be outraged or flattered... he must be responding to the question I ask every post I make in my siggy.
just thought I'd bring that up.... discuss amongst yourselves. I'm all verklempt!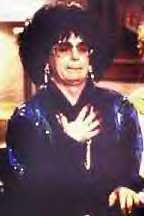 PS: I challenge anyone to find more quotes, as there are! (I was just too lazy to look beyond the 1st page of search results)