Awesomest CM Ever
Tribal Wars Team
Community Management
Upcoming Feature: Tribe Overview
Hey everyone,
We would love to inform you about a new feature on Tribal Wars which we want to add to the game soon!
The new tribe overview screens will help both small and big tribes to get a better look at their current situation. Our goal was to give every Tribe, especially their Dukes and Barons, all the information they need to properly form strategies, tasks and get a general overview without leaving their own town.
Here are the details about the tribe overview:
As long as a tribe member is giving his okay to do so, the tribe leader can now see all data about his account that might be useful to them. Many additional tables and logs will be added to the tribe members area, so logging into an account just to catch up on statuses should no longer be an issue, while keeping login credentials safe and making potential misuse of sitting no longer needed.
Very important: Every tribe member can decide for themselves what they allow to be shared with the tribe. Sharing your statuses of premium, troops, building levels, support, incoming attacks and commands can be turned off and on separately in the tribe member settings.
Changes and Improvements
Improvements to the Unit widget in the village overview
Now it will be possible to filter in the units widget into the following groups: all, own, and other.
Tribe Overview:
The Tribe Overview will add new events to the event log, as well as filters to make the log easily readable.
Tribe rights will get multiple new tabs showing troops, buildings, defenses and point trends of all players to barons/dukes
Regular members only can see name, rank, points + trend, global ranking, villages, features and groups within a way smaller overview. With these tools, leads should be able to checkup on their members and productivity easy and without having to log into various accounts.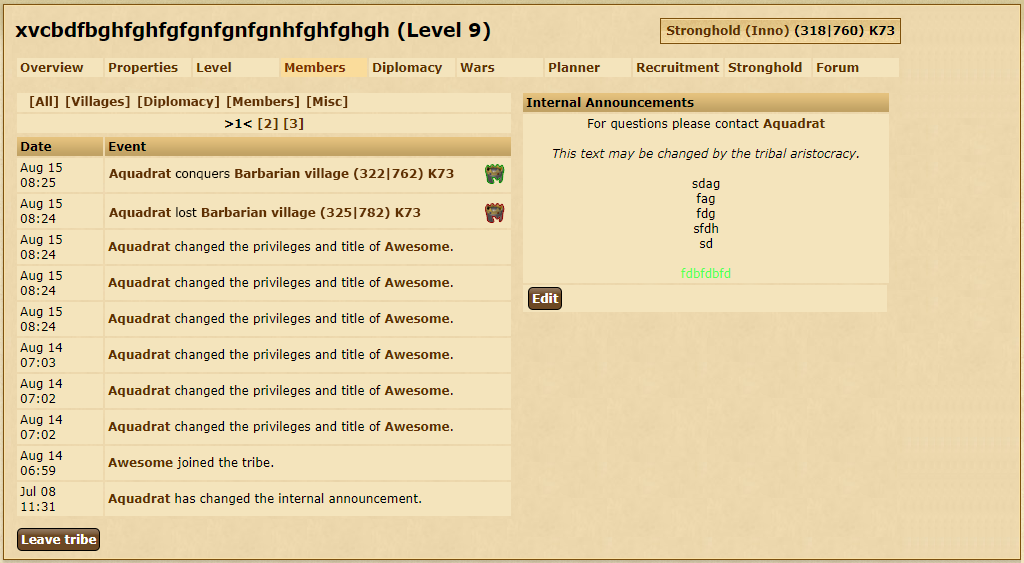 ​
Tribe member troops:
Duke and Baron can see, for every player who opted in:

Amount of troops for each unit and player village
Details for all troops (supporting, moving, stationary)
Total amount of active commands
Total amount of incoming attacks

Regular players can see just the total of incoming attacks (for organizing support)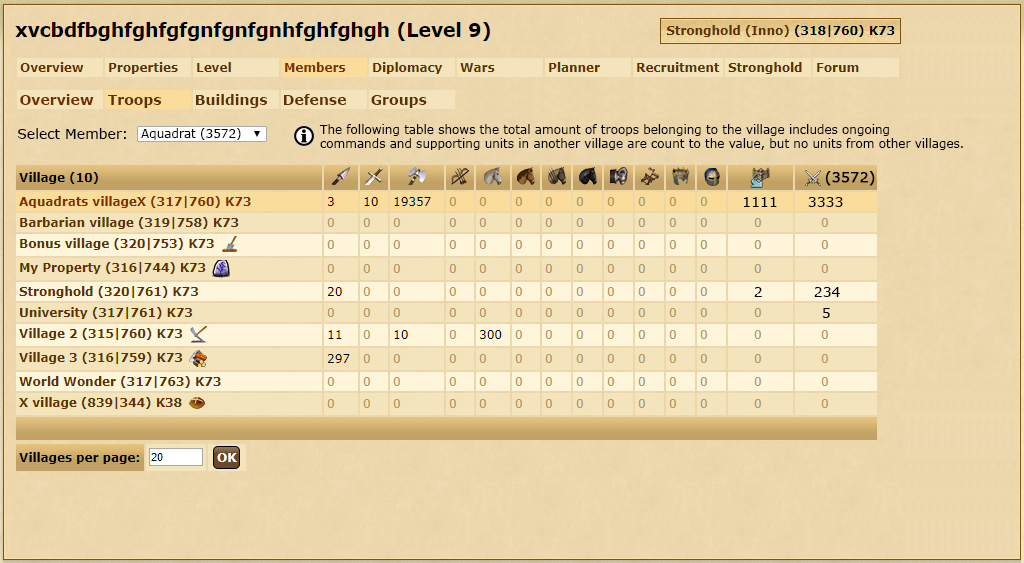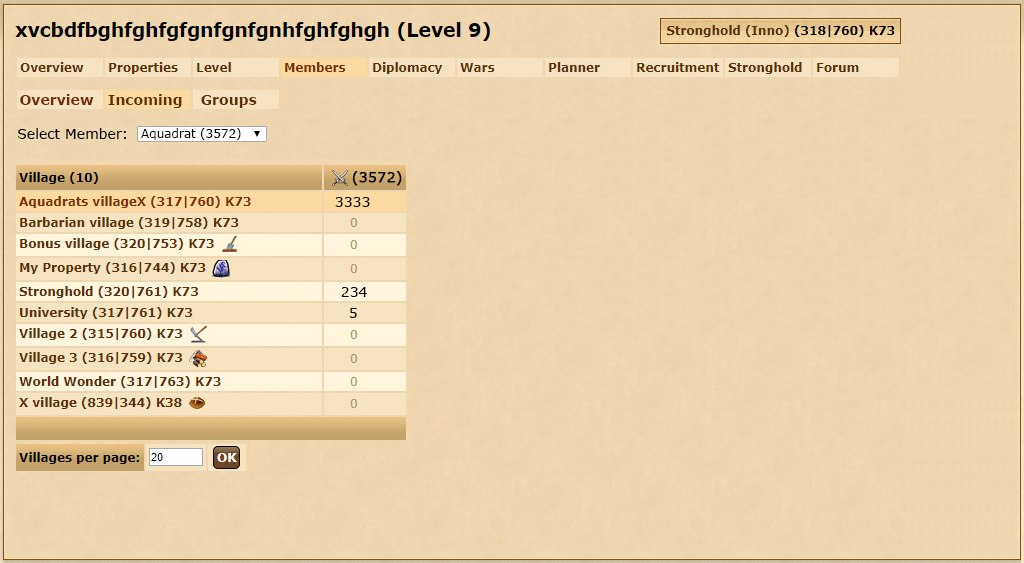 ​
Tribe member buildings:
Can only be seen by barons/dukes
Shows the current building level for all player villages
Tribe member support:
Can only be seen by barons/dukes
Shows, for each player:

Units currently in the village (own and support)
Units currently moving to the village & incoming support (not showing: support from other players)
All returning commands
Total amount of incoming attacks to the player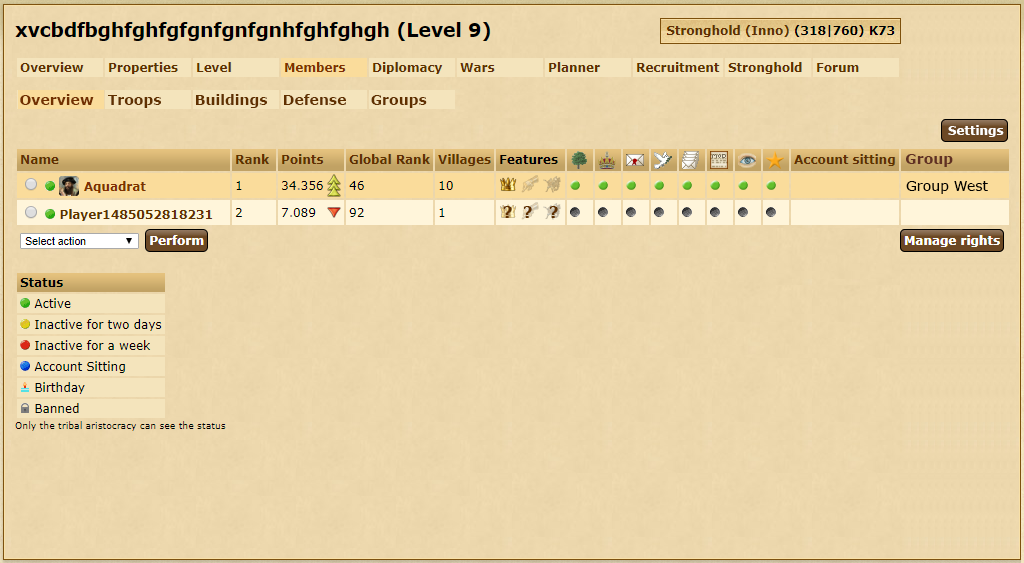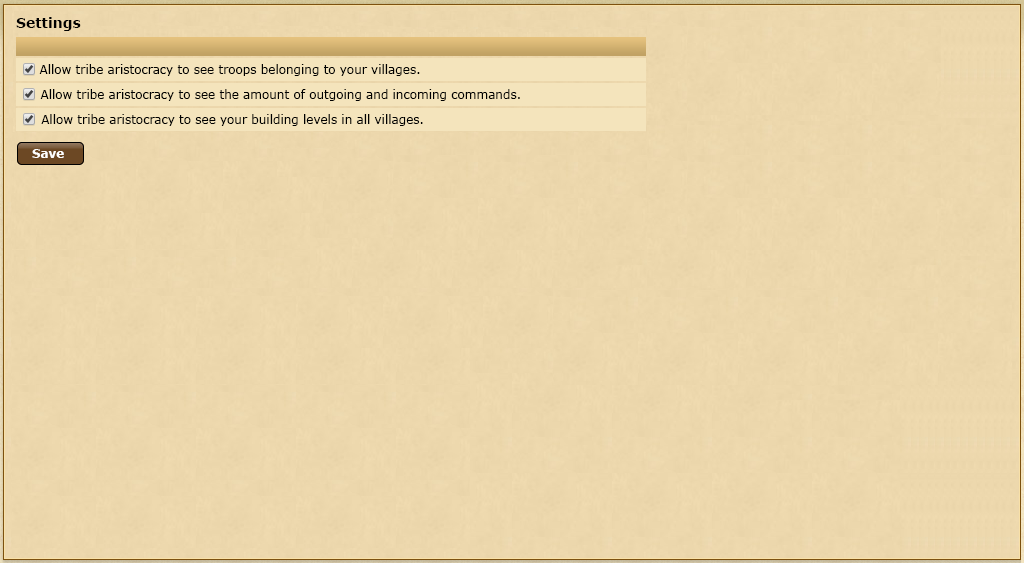 ​
Feedback
Before we enable this feature, we would appreciate your feedback. We think it's a great addition to make life easier for all tribes and especially tribe leaders, but we want to hear from you, too!
What do you think? If you want to share your feedback with us, you can do so in
this thread
.
Your Tribal Wars Team
Last edited: