Well, I finally took the time to learn how to make semi-decent maps in Gimp! Hooray!

Anyway, I couldn't find the old W35 Map thread, so I figured I'd kill three birds with one thread-stone:

1. I want more practice (within reason) making maps, 2. perhaps people want maps showing their tribe that would normally get squeezed out by the massive tribes shown in nickjer's most sexy of auto maps, and 3. we get W35-related maps. All in one go!

So! I'll start this off by posting the most recent compilation of family tribes that are stacked against Cookie, NOOBS and G.Khan.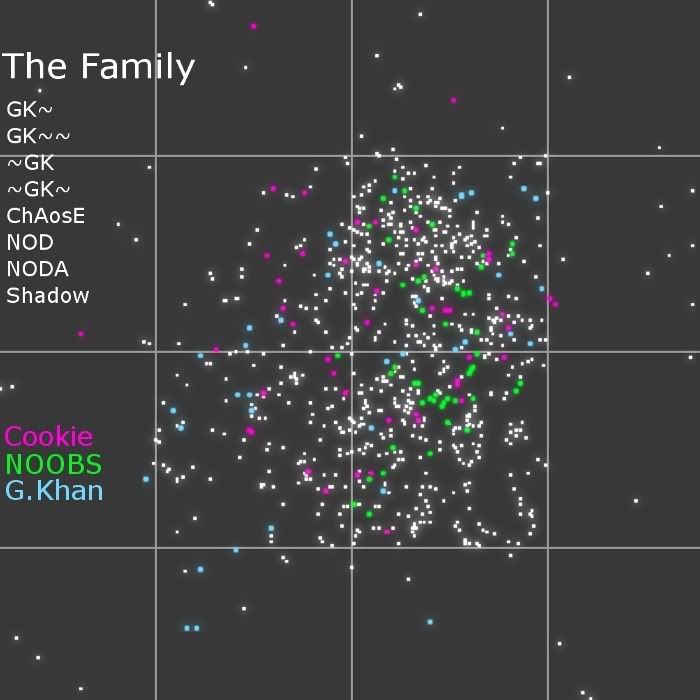 If you would like a map, just let me know, and I'll do my best to accommodate. If there are other map-makers here, jump in as well!