Welcome
​
Ladies and gentlemen boys and girls I give you the official blog for world 84. This will be my first time doing the blog but what you read will not only be my work, but a joint effort from players in different tribes around the world. This will not only help us keep the content neutral but it will hopefully get more players involved with the beautiful thing that is PnP. The first thing we will be looking at is some early predictions and interviews from some of the early top tribes. Later in the world we will bring you the latest war stats and politics going on in game. For those of you who have not came across anything like this you should check out the UBM blog from world 80.
Introducing The Team:
​
My Name is Darren, I'm from Northern Ireland, I'm still relatively inexperienced as far as external forum posting goes but by no means inexperienced when it comes to the game itself. I have been playing for 9 years now and seemingly cannot get away from this game and it's community. My profession is structural design engineering, but currently I have went back to college to higher education.
I believe it should be recognized that humbly addicted tw players are their own ethnic group that work hard on a daily basis to make their continents a better place. Therefore we should have special driving licenses (for attack tagging) and most importantly our own national anthem.
Feel free to add me on skype: darren.wilson.54


Hello my name is Brad. I've been around this game for years and have witnessed some amazing blogs, some blogs that are so biased that the blogger believes the lies themselves. I will post on a neutral ground as best as I can, but if you do something that is absolutely ignorant the world will know. A little about my personal life: I am a cop, but in school to still to receive my law degree. So I do look at stuff with more of an analytical approach than anything. I am the duke of Mental, but that will not effect the way the blog is written.

My goal for the blog is to bring back the life of the externals. I do not want it to be a flame fest, but I want to see some great PnP when war declarations are done. I believe this world will be fun due to the vast differences in this world. I have already spoken to the top tribes on the world and to be honest it is hard to pick a tribe that stands out more than the other. We will discuss a wide variety of topics and will be more than happy to have feedback from you guys/gals.

If you wish to talk to me about something more privately add me on skype: Schweady_balls


My name is Keith, I'm from Scotland. New to all this external stuff but will give anything a bash. Was out of the game for a long time and just got back into it recently. Here for good now.
I work as a medic in the army and somehow still manage to find time to get on. Even if it means walking around a field searching for a signa
l

i

n the middle of the rain. I'll try to be unbiased but anything aimed at Godz I will agree with as long as it's slagging him off. If I come across as a idiot it probably means I'm drunk. I enjoy getting hate mail so feel free to direct all of it at me.




Skype:

keith-john-robertson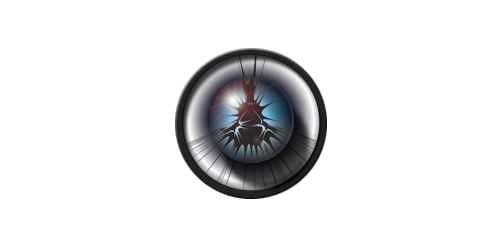 ​
Undead Billy Mays Himself:


Hi Kids
I'm here to class up the joint a little bit. I'll be assisting these fine Gents with blog writing over the next few issues. I'd like to think of myself more as a consultant for the world 84 blog. I currently blog on world 80, I was probably the blog so biased i believe my own lies that Brad was refering to. Brad, Godz and myself were frenemies on world 80 so I'm looking forward to helping out with the world 84 blog. In the real world I'm a graphic designer which has helped me in my pnp and writing over the past played worlds.
-----------------------------------------------------------------------------------------​
Blog Rules:
As before the rules will be the same for the blog...


1. There will be a dedicated Blog discussion thread. Please use that for all comments. It will make the moderators job a lot easier so we don't have to move comments.




2. Always feel free to include suggestions for improving the blog either in the discussion thread or by private messaging.




3. The content of this blog in no way shape or form reflects the thoughts and feelings of Innogames or any Tribal Wars staff members.




4. This blog will never attack any player's personal life. Any likeness to anyone's situation or circumstances is purely coincidental and should not be taken as any sort of personal attack. Don't get butthurt if you make Facepalm of the Week.




5. Talk! Respond! If there is no discussion about the events we cover then we are either doing a crap job at it or the world isn't interested. Conversation is what drives us to bring what we do to the external forums and keeps us motivated to take on this task.

Coming Soon...
Early Game Predictions and Top 10 Tribes Analysis...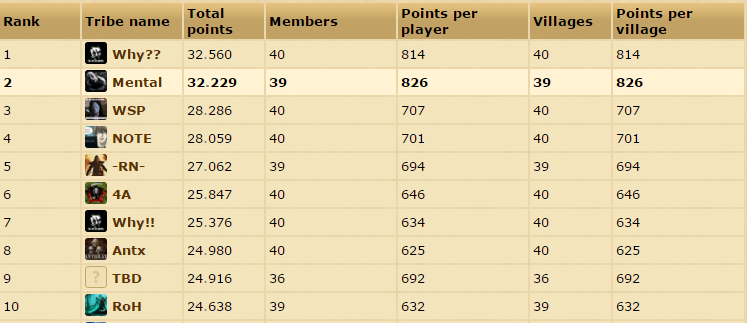 Last edited: