Today I'm going to teach you sexy W54ers how to make Alfredo sauce.
Ingredients
:

1/2 cup butter
1 (8 ounce) package cream cheese
2 teaspoons garlic powder
2 cups milk
6 ounces grated Parmesan cheese
1/8 teaspoon ground black pepper
Pasta (any pasta you like and as many as you desire)
Directions:
First step: is to put the butter into a nonstick sauce pan and heat it over medium heat.
[spoil]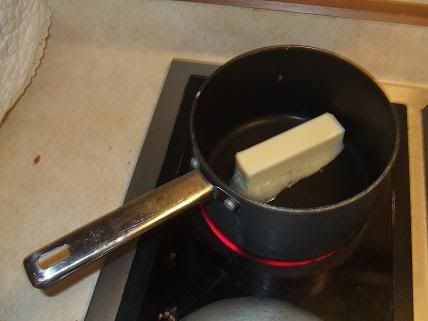 [/spoil]
Second Step: Add cream cheese and garlic powder into the saucepan, and stir with metal whisk until it's smooth.
[spoil]
[/spoil]
Third Step: Slowly add the milk and stir the sauce to smooth out the lumps.
[spoil]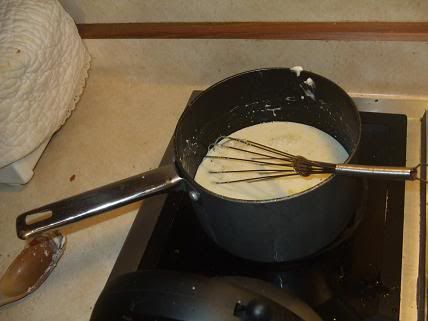 [/spoil]
Fourth Step: Stir in the Parmesan cheese and the pepper. While doing this boil your water in a separate saucepan.
[spoil]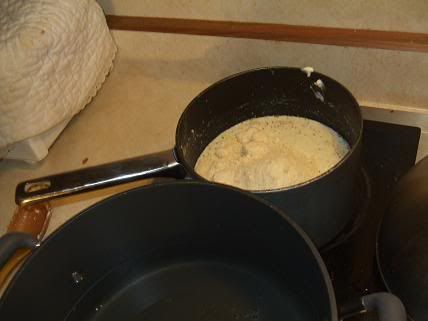 [/spoil]
Fifth Step: Remove from heat when sauce reaches desired consistency. Sauce will thicken rapidly, thin with milk if cooked too long. And insert your pasta into the boiling water.
[spoil]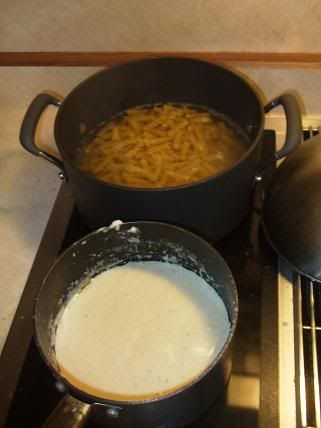 [/spoil]
Sixth Step: Cook the pasta until they are up to your standards. (I personally throw them at the ceiling to ensure they are done.) Then drain the pasta and put them back into the sauce pan which you were cooking your pasta in.
[spoil]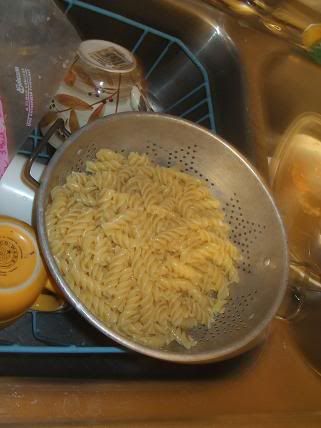 [/spoil]
Seventh Step: Scoop desired amount of pasta onto a plate and pour some sauce over the top. And bon appetit.
[spoil]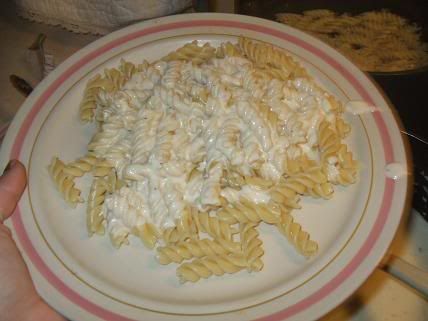 [/spoil]
I hope you enjoyed this thread, it's a very easy dish to make and takes about 20 minutes to prepare. Stay sexy.
Cheers,
Zak
Last edited by a moderator: