[video=youtube_share;OYS02Gm92oI]https://youtu.be/OYS02Gm92oI?t=4s[/video]
"Colour. ~FFF~. CGI. Jager. Long ago, the four nations lived together in harmony. Then, everything changed when the CGI Nation attacked.
[SPOIL]
[/SPOIL]
Only
Addict
, true master of all four tribes, could stop them, but when the world needed them most, they vanished...
[SPOIL]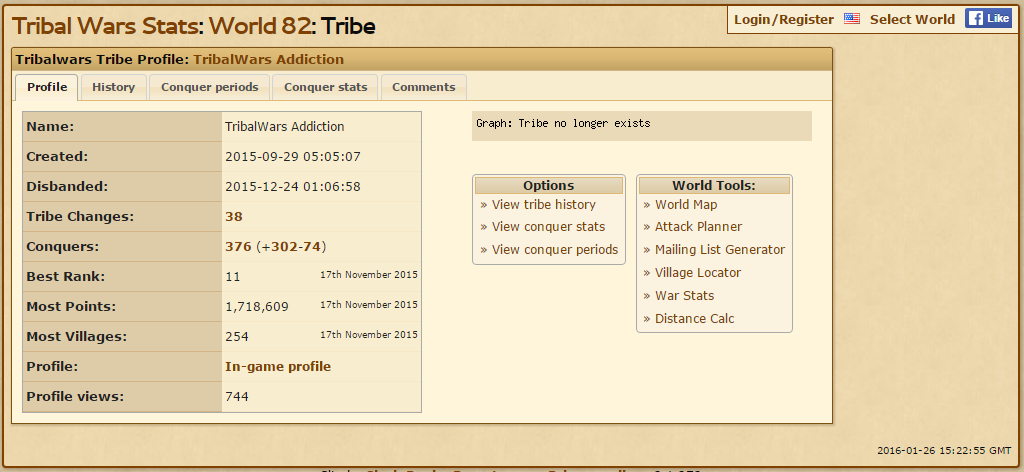 [/SPOIL]
​
A hundred tribal wars years passed and my brother and I discovered the new Avatar, a group of deviant misfits named
LickMe
.
[SPOIL]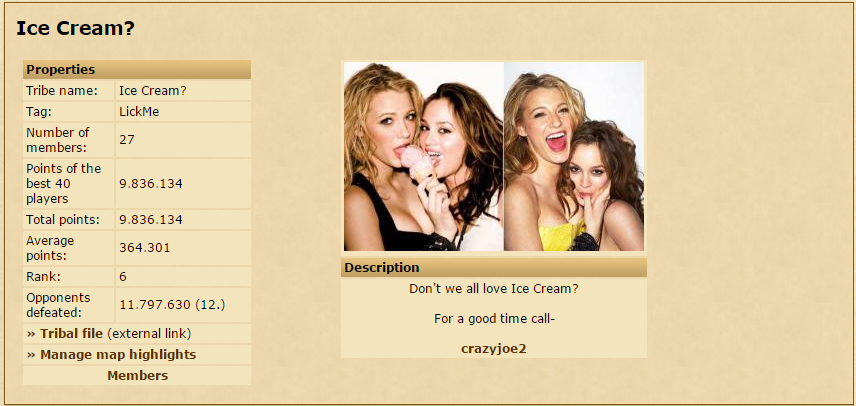 [/SPOIL]
And although their tribal wars skills are great, they have a lot to noble before they're ready to save anyone. But I believe...
LickMe
can save the world
."
​
We here over in LickMe have been enjoying our chocolate and vanilla ice cream for the past few weeks. At first it was a simple, controllable relationship. We held all the power. However the passing of time has not been kind to our ice-cream addiction... Lets just say it got out of hand pretty quickly.
[SPOIL]BONUS: Here is private, never before seen footage of our Duke, TreX:
[/SPOIL]
Both
CGI~DA
and
DA~CGI
attempted to control our ice-cream eating habit by telling us that we were only allowed to eat the chocolate and vanilla ice cream because that's all they had! So we agreed and sat in K56 and K66, happily gaining weight and enjoying our frozen desserts.
But then... the unthinkable happened... We got wind of a rumour that
CGI~DA
and
DA~CGI
were hiding different ice cream flavours in their villages. How. Dare. They. You can imagine our shock being told that there were other, more exotic, more tantalising flavours out in the world! So we did what any self-respecting ice-cream addict would do... took
one
[<- CLICK] to see for ourselves! And guess what flavour we found... STRAWBERRY!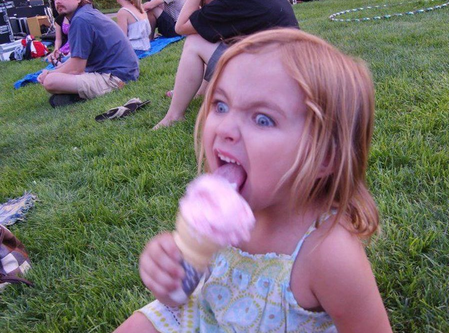 LickMe feel that CGI should not be allowed to horde such exquisite flavours from the rest of the world, therefore we feel that it is our civic duty to relieve CGI of their tasty treats and share them for all to try!
As much as we enjoy watching the great internal war between
CGI~DA
and
DA~CGI
(will post war stats later, very interesting war!) we feel that a change of pace on w82 is required. Well then, lets have an enjoyable sugar-rush filled war!
LickMe Officially Declares Ice-Cream War on CGI~DA and DA~CGI.