My dearest GotRob, it would appear that you have a relatively minute, or for want of a better word, large leak in your security.
You see, after the confirmation you have spies in -34- from a rather loudmouthed youth, I set about to find them.
As well, as me and lesss have suggested, we do not really like spies all that much!
First though, many of you know, but I think it would be best if I revealed that I was We Are Mighty, but was kicked from that account, and now it is being internalled... sad times...
Anyway, it seemed, after a while of looking that we did indeed have some members, who well, did not really contribute as much as certain others, so naturally I had my suspicions, but no hard evidence.
That is when, well,
[spoil]
[/spoil]
And then, a member came to me, from GotRob, asking me a perfect RL question. I proceeded to ask who he was (as this was on skype) and he told me he was ******* (ehe, I shall retain his name for a while longer
) and that I was on WAM.
I hereby saw a perfect opportunity for information gathering, and so, well, started gathering.
Finding out details about your iminent future, and also about the spies in -34-.
I EVEN ALMOST GOT INTO YOUR GROUP CHAT :')
So,anarchist,
If you read these forums then ADIOSS AMIGOOOS.
With the players in those continents, they aren't going to survive long.
[spoil]
[/spoil]
If any of yous would like the definite proof of this then read here;
I shall edit out any rubbish of RL stuff
[spoil][13:24:55] James *infamous*: who did you get into -34-?
[13:25:41] General Bunny: lol
[13:25:45] General Bunny: got the following members
[13:25:58] James *infamous*: 0_o
[13:26:51] General Bunny: anarchrist
[13:27:09] James *infamous*: paahahah
[13:27:11] General Bunny: lol
[13:27:17] James *infamous*: smooth, one in there
[13:27:19] James *infamous*: not too shabby
[13:27:22] General Bunny: yeh[/spoil]
For anyone who doesn't know, General Bunny is DonQuix.
Thank you, and goodnight!!
Oh, Geani, shaggy, be careful as to whom you can trust
DonQuix seems to have a bit of a big mouth for saying things. If I had spies, I would not even tell people in my tribe....
Spies are spies, not just infiltrators....
To leave you on another note,
Which may make you slightly more worried / have suspicion of what we know:
[spoil]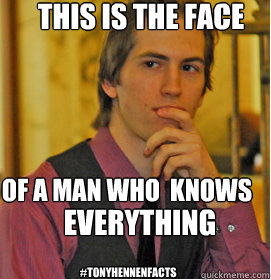 [/spoil]
Thank you, AND GOODNIGHT
Last edited by a moderator: