Oh w12, the politics, the personality's , the people, the porn ( no wait wrong world)
seriously though w12 was not my first world but it was my first love, i have not experienced the same excitement since here. And i believe i dont think i will find it anywhere else.
Tell me about your favorite moment, show us some old pics, or just mention someone or something that made this world the best for you.
it was close to this time i declared on a few top tribes
the most fun i have had in a long time (you can start to see the blue popping up deep into virus territory.
http://forum.tribalwars.net/showthread.php?t=89489
(p.s also think it was the first thread i ever made)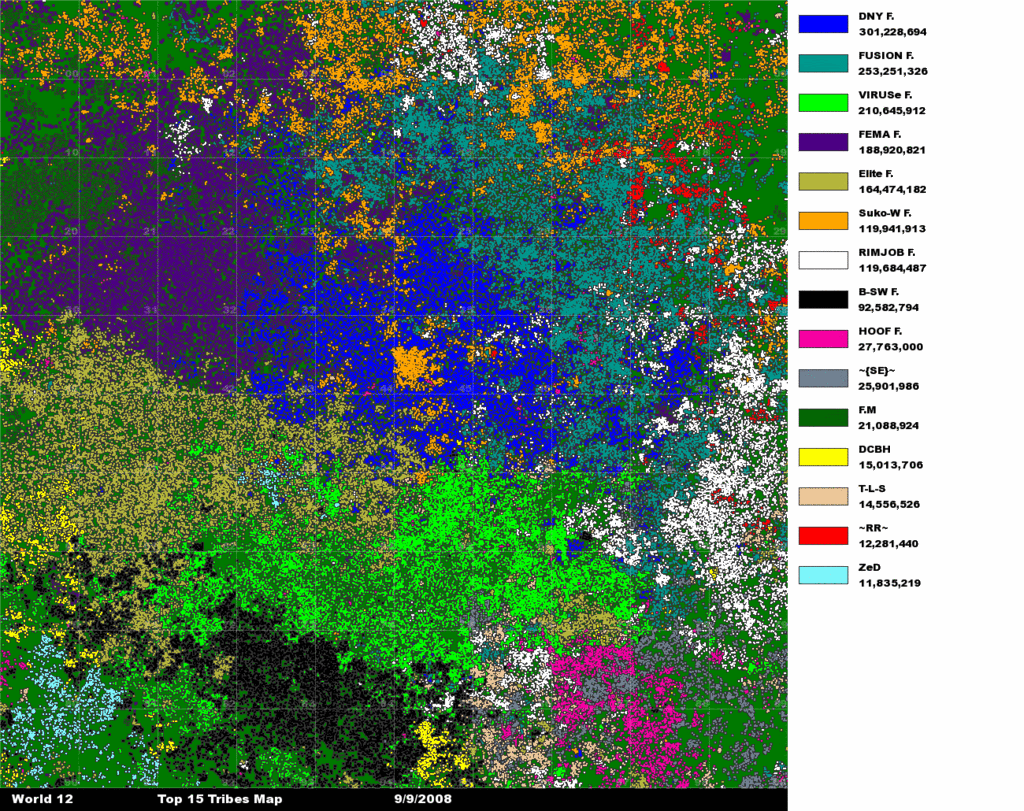 And my favourite war of them all , such and intense war!! Devilk vs Fusion (lots of sleepless nights i would not trade for anything)