Forum Moderator
Tribal Wars Team
Moderator
Contest Moderator
Dear players,
We apologize for the delay of this month's contest due to our
Tribal Wars NET Annual Awards 2020
.
BUT!
We have a rather fun contest for everyone which will run until the 25th of April!
For this month's contest you will be required to
invent a new Tribal Wars unit!
You will name a new unit, decide what it does, how fasts it moves, how much it costs and can add any other information you want to share.
Let's blow everyone away with your creativity.
Fun example from the forums in 2016: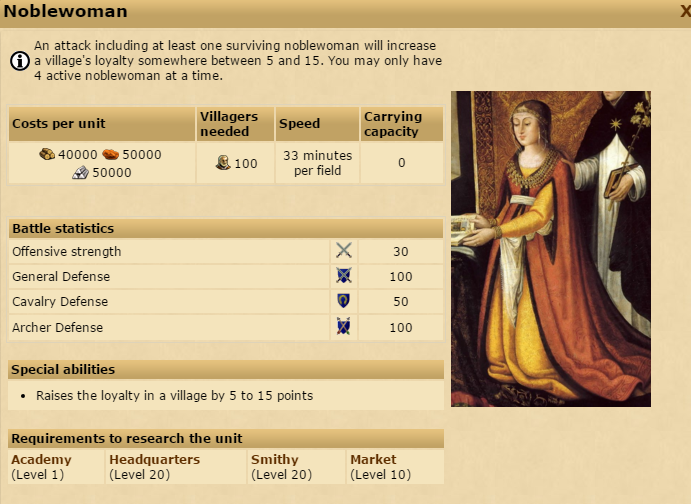 Note that obviously this doesn't have to be a picture, it can just be plain text.

If you have any questions about the limitations, feel free to drop me a private message.





Rules:

-> It has to sound somewhat balanced. Don't start with units that can noble 5 villages at once or something totally overboard. <-

->

No information is mandatory.

What I mean with this, is that anything you add, is a bonus and making your unit more clear by adding details, will increase the chances of you winning. <-

-> Be original. Don't include a unit that allready exists unless you're going to change it a lot. <-

-> ADD SOME INFORMATION ABOUT THE UNIT, WHAT DOES IT DO, WHAT IS ITS NAME, ... <-

Last but not least, please note that the

forum rules

still apply so keep it to one post, per forum account, per submission.

Sign-ups

close 20/04/2021

, any entries after this date

will not

count. The winners will be announced shortly after.

You can discuss entries here.



Prizes:

1st place

600

pp

2nd place

400

pp

3rd place

200

pp

We are looking forward to your feedback, which you can leave in this

thread.

Your Tribal Wars Team.​