Donkey declares war on Britan (and family)
What can we say....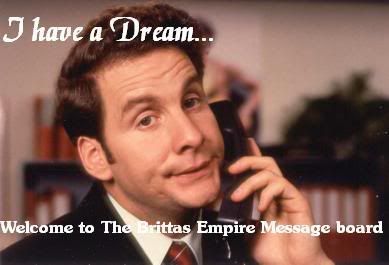 Britan are an anachronism. A tribe founded on a philosophy of a time long past. A philosophy proven to be wrong in the modern era. While the former, real, British Empire moved on to a Commonwealth, the leaders of Britan, living in some mistaken belief of past glories, continue to peddle 18th century notions and incomplete information.
From their tribal profile: "
The British Empire comprised the dominions, colonies, protectorates, mandates, and other territories ruled or administered by Great Britain, that had originated with the overseas colonies and trading posts established by England in the late 16th and early 17th centuries.
"
"
The British Empire welcomes all nationalities. From Canada to Singapore, India to Australia
"
They forget to add the information about tea parties in Boston, of wars of independence, of the formation of republics, of the rise of the mighty Maple Leaf in place of the Union Jack, of the abandonment of the Indian sub-continent, of the abomination of diplomacy in Palestine, of their former penal colony besting them in almost every field of endeavour, of their intractable handling of Northern Ireland and of the members of the British Isles clamoring for home rule.
These are leaders who make a virtue out of either selective memory about those whom they try to emulate or worse, leaders who wish also to emulate the worst failings of the unenlightened days of the British Empire.
Many in the game have been horrified, but too polite to say anything. Perhaps, they thought, it was some sort of joke, some part of the British sense of humour that has brought us such farcical parodies as "The Brittas Empire" or "Little Britian". But no, the leaders of the tribe seriously believe that a tribe modeled on an empire that faded is how they should play tribal wars.
So sad.
The task has fallen on Donkey, as one of the near neighbours for Britan, on behalf of World 43, to remove Britan from this world before they try to dictate to you all that you are their mere mandates or protectorates or dominions or colonies.
Those members of Britan, seduced by the lure of ties to the monarchy and the calling on Commonwealth affiliation should open your eyes. In the real world you have all broken free, do so now in tribal wars and let your misguided leaders face their misguided fate.
Irish, be independent. Scots, seek home rule. Welsh, your druids and language await you. Canadians look to the maple leaf. Indian's, recall that they can't play cricket. Australian's remember that they can't play rugby. Singaporian's remember their distainful treatment. West Indian's think of their weather. For all, there is no reason for you to be suckered into a failed model of empire.
Those who wish to stay in Britan shall be expelled to play the .UK servers.
There, at least, they may find fellow travelers, but even there the enlightened modern English may need to teach these British Empire luddites a lesson or two.
We shall fight them on their beaches, we shall fight them in their fields, we shall fight them in their hills and streets and villages and, until they are banished to the .UK server, we shall never accept their surrender.
(Posted at the request of the aristocracy of Donkey)